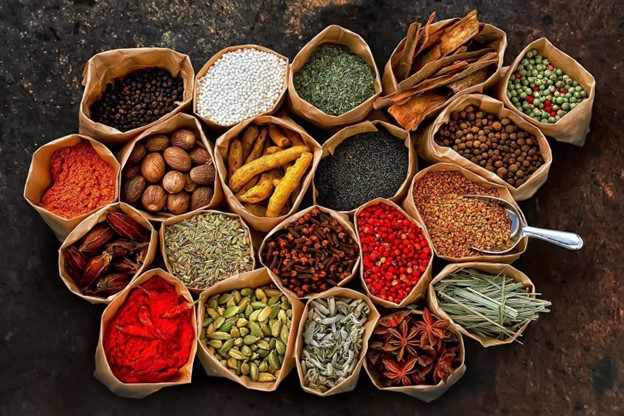 Spice of the Month Club is a monthly take-and-make featuring a variety of unique spices, herbs, or blends.
Each monthly kit will have a premeasured spice packet along with information about the featured spice, its history, and a few fun facts. There will also be a few simple recipe suggestions but feel free to research and pick your own recipe with one of our cookbooks.
Once you have created your culinary masterpiece at home, we'd love you to share photos of your successes (and fails), opinions, tips, and love (or not) of the spice of the month in person, on the library's Facebook page, or you can always email your pictures and thoughts to us at director@greenlakelibrary.org too.
If there's enough interest, we could also host a Meet & Eat to share recipes, talk about how your dish turned out, and maybe even share a sampling together.
This month's spice is Italian Flat Leaf Parsley, locally grown and provided by Sue McConnell. 
Kits will be available the first Monday of the month on a first come basis.