Our Thursday Movie Matinee two-week lineup includes Sing 2 on May 19th and King Richard on May 26th. Don't let Sing 2's cartoon image stop you from coming, we've heard it's great and the adults like it just as much as the kids! The show starts at 2:00 pm in the lower-level meeting room where it's nice and cool. Popcorn is provided for your enjoyment.
This Saturday, May 21 from 9 am to 1 pm, you have another opportunity to shop at the famous Friends Book Sale. There are always new items to see and great deals on books, movies, music, puzzles, and games.
A few other events to make note of include our next Crafternoon on May 24th at 1 pm. This time around, we will give you the supplies and information to make your own beeswax food wrap to help reduce plastic waste in your house. Knitting Club meets on Mondays from 10 am-noon and Storytime for the kiddos is on Wednesdays at 10 am.
If there's an event you would like to attend and think you might forget to come, there are a few ways to set a reminder for yourself. Our website calendar now has a handy feature to export events right into your smartphone's calendar of choice. To use this feature, go to greenlakelibrary.org, click on Events, select the event you're interested in, and tap or click one of the blue buttons that say "+Google" or "+iCal Export", and your phone will take you through the confirmation process from there. If you check your personal electronic calendar often, you will then see the event listed. If you'd like an even more prominent reminder, add a notification.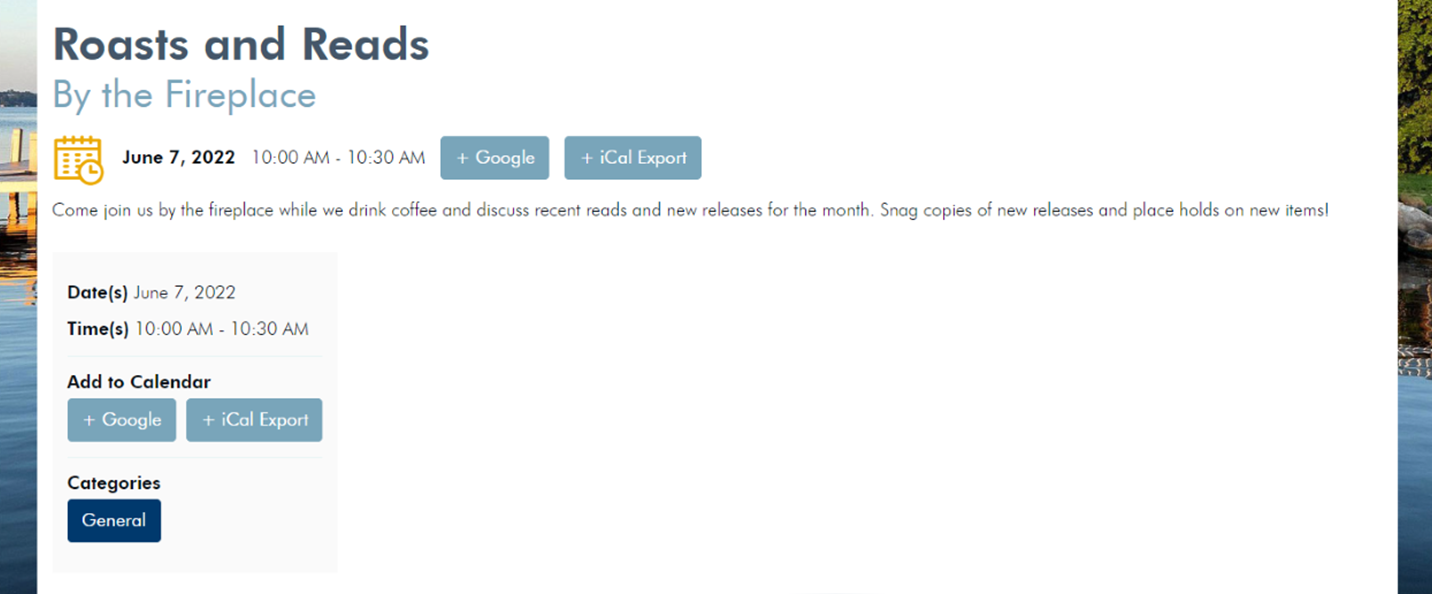 If you're a Facebook user and follow our library page and events listings, you can hit the "interested" or "going" button on the event. Facebook will then remind you when the event is coming up. Come visit with us at the library if you'd like a walk through on the different options. Have a great week!